I have been incredibly busy, hence the lack of updates. I've been working some overtime hours in an attempt to secure a couple extra dollars for holiday shopping and I'm also approaching what just might be the end of the end with regard to my Master's thesis (hopefully?). Add holiday parties and dinners to the mix and the time typically allotted for kitchen experimentation ceases to exist.

I did make this mushroom barley risotto (from Vegan Planet) last night that would make a great addition to this year's Christmas dinner: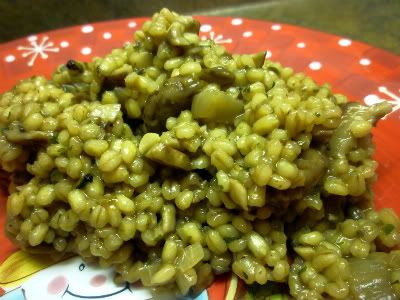 And it's Christmas time, so of course I had to make sugar cookies at least once this season: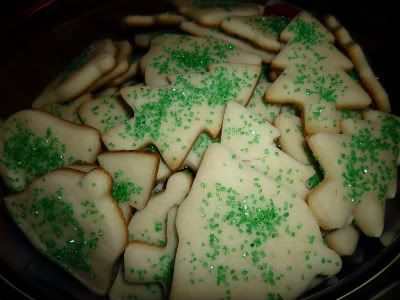 I promise to make more of an effort over the next week!