Hope your Christmas was full of vegan treats!
I can't comment too much on this flan because it was made by my mom for Christmas lunch...but it was too pretty to not take a picture of! Lentils, veggies and plenty of spices in a buckwheat pastry..yum! It is reminiscent of a quiche and so would make a great addition to any brunch spread. Thanks, Mom!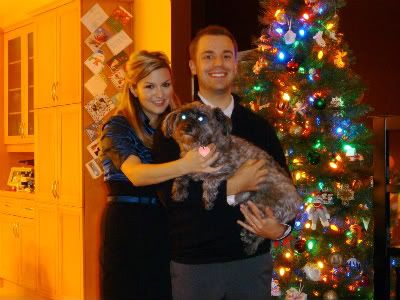 Our little family hopes you had a very merry Christmas.