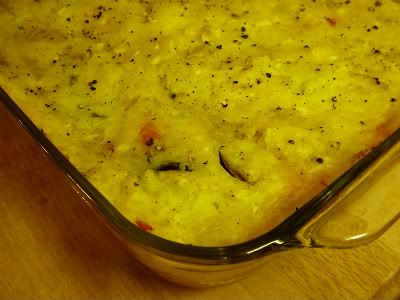 I'm currently in the throes of making treats and halloween-ifying our humble abode for tonight's ghoulish festivities, so I'm afraid this won't be much of a post. Forgive me.
This is what we had for dinner last night.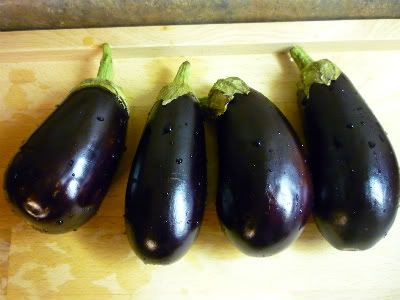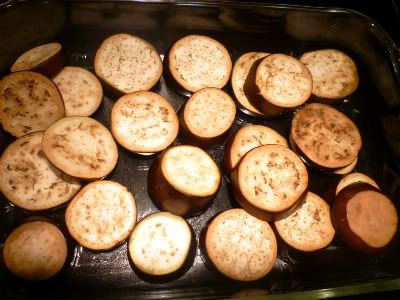 Eggplants are pretty much the cutest item in the produce aisle. They are so cute that I actually considered
being one
for Halloween this year. As cute as they are, I kind of don't like how they taste. Unless they are
fried
. But isn't everything more delicious when it's fried?
Between this and my hatred for salads, they just might revoke my membership to Club Vegan.
I'm trying to eat more of things I don't like in hopes that I eventually develop a like for them. After all, there was a time when I hated cinnamon, broccoli and quinoa. And now these three things seem to make up the bulk of my diet.
I still can't get used to eggplant. Or cauliflower. Or mushrooms. But just like I learned to like quinoa, I have hope that I will learn to like them too.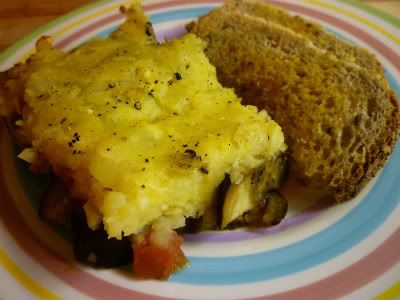 This dish was a pretty good start. It has a very mellow taste to it, so I ended up adding some hot sauce and pepper flakes just before serving. When I make it again I'll put both right into the potatoes while mashing them. Either way, a pretty great meal, especially when combined with a side of garlic toast!
Recipe is from
Fresh and Fast Vegan
and you can find it online
here
.