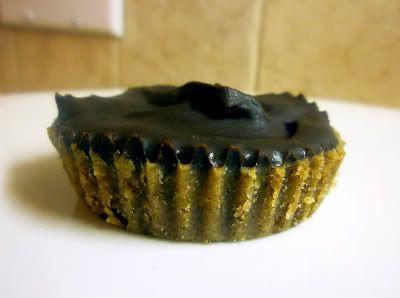 My favourite Christmas tradition is our annual Ugly Xmas party. For the last four years our friends have helped us mark the season in our unfinished basement, decked out in all that is bright, loud and festive and together we sing, dance, drink and eat.
Peppermint Patties
are usually a staple for this type of Christmas event but honestly, this year I've managed to max out my interest in peppermint. I blame the peppermint lattes I started injecting directly into my bloodstream on November 15th.
The peppermint patties are delicious, don't get me wrong, but this year I went in another direction with the sweets and decided to try the
Oh She Glows
peanut butter cup
recipe
instead. I was pleasantly surprised with not just how delicious they were, but how easy they were to make. Done in an hour, these little cups are rich, decadent, and will be disliked by no one.
One little tip that I will add to an already-great recipe. The cups are made of two layers, one peanut butter and one chocolate. I found it useful to put the bottom peanut butter layer in the freezer on its own for about a half hour to an hour before putting the chocolate layer on top. When I tried to do them together it made a hot and gooey mess and it was not visually attractive at all. No idea how Angela managed to pull it off doing the two layers together, but I was not skilled enough!
Also, even though I've blogged about these festive
cool hummus pizza bites
before, here's another photo of them - another staple at our annual party!
And now...onto the outfits!


Dora is surprisingly cool with taking photos in get-ups like this.




Paul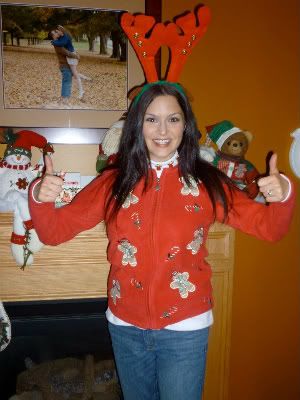 Me!




Us
And our buddies...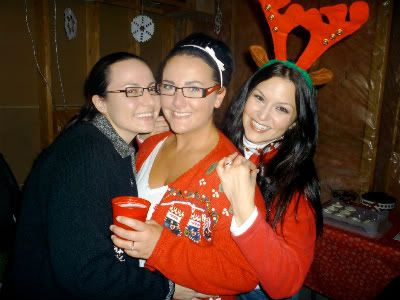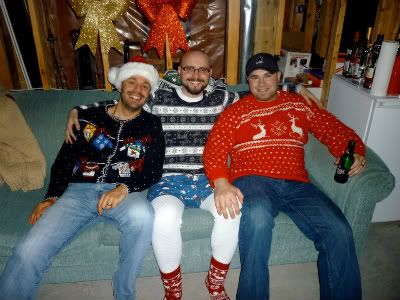 And, as always, a secret ballot determines the person who embodies the spirit of Ugly Xmas the most each each year. The winner gets a take home prize, but more importantly they get to wear "The Ugliest" hat and have their name recorded on it for all of human history! This year's winner was Tracy...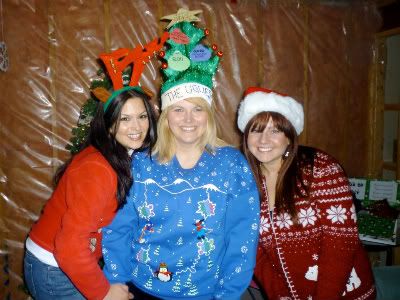 ...her sweater featured velcroed skiiers!
Thanks to all our friends who came out to the 4th Annual M&P Ugly Xmas. Plans are already in motion for next year!