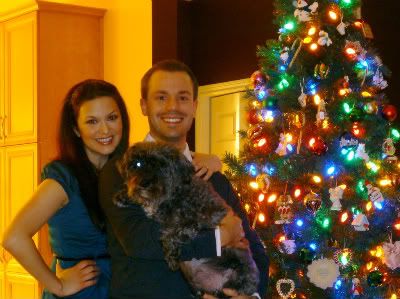 [Christmas Eve, 2011]
Does anyone else feel like they have a giant ball of dough sitting square in their gut today? My body takes a serious beating every holiday season. A delicious beating...but serious nonetheless. Truth be told, I'm kind of struggling to remember what kale looks like.
The festivities have left me too tired to be witty or creative so I am just going to show you what we ate.
We started the celebrations with a Christmas Eve lunch at my Mom and Dad's: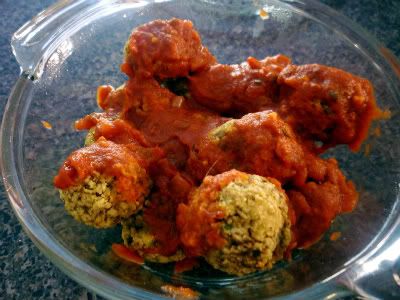 Vegan meatballs - I think my mom said they were made of eggplant?




Pan-fried potatoes (lots of them)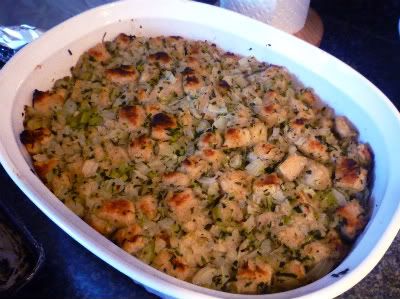 The greatest stuffing I have ever had in my life.




My mom even made her own (stuffed!) seitan roast.


Everything above, plus steamed veggies with almonds, white wine gravy and an apple quinoa! I tried to pace myself but I still left stuffed.

From there we headed to a potluck at my in-laws. I brought veggie sandwiches.




Mixed veggies and herbs on freshly baked rye bread (thanks Grainharvest Breadhouse!).
We came home and set up an air mattress on our living room floor, to assist in the movie-watching laziness that was about to commence. Oh, and we opened presents!


This toy had to be taken away from her in less than an hour. A new Dora Personal Record.
This year marked the first Christmas Day in twelve years that we didn't have a single place to be. So we decided to start on a new tradition - The Christmas Morning Brunch! Except that we slept in and opened a bottle of amaretto first and thus it took me a lot longer to make what I was making than I thought it would. Long story short, it was more like The Christmas Mid-Afternoon Meal.
The main feature - Vegan Benedict Florentine with homemade Hollandaise sauce from
Vegan Diner
! I'd be lying if I said I'd ever had a non-vegan version of this. Or that I even know what a benedict is. I'm not actually sure I'd ever even heard of it before this cookbook (you think I'm joking when I say I've always hated breakfast food, but I am so serious).
Regardless of what non-vegan versions are like, this one features spicy homemade herbed seitan breakfast sausage patties, English muffins, tomato and baby spinach. And the Hollandaise, which just might be the best part!
The one exception to my Hatred of Breakfast Rule is the breakfast potato. These are also from Vegan Diner.


Veganism is winning me over to the breakfast-loving side, let me tell you.
If you don't have your very own copy of Vegan Diner, you can find the recipe for the Breakfast Potatoes
here
. The Benny recipe is also available on Google Books, but for some reason I can't get a link to post here on the blog. You can find it easily, by scrolling down a couple pages past the Breakfast Potatoes recipe. You can also find the recipe for the herbed breakfast sausage patties
here
. Alternatively you can use tempeh bacon or pre-made veggie ham, but these patties are super easy to make and not something to shy away from.
We also drank quite a bit of coffee on Christmas, because Santa brought Paul a Keurig - but don't worry, he loves the environment just as much as we do and made sure to include a reusable K-Cup so that we can enjoy lots of fair-trade coffee without filling the landfills with too many of those little plastic cups.


Santa brought me many kitchen goodies too. My favourite is this cake stand!
I hope those of you who celebrate had an enjoyable Christmas and that you're not feeling it as much as I am. Back off, gluten. I think we need to see other people for awhile.