Hello!

Anyone still out there?
I can't believe it has been a year since I've posted here on TIV.
The two lines on the pregnancy test pictured in the entry below turned into a beautiful, strong, vibrant little girl who is now eight months old.
And I've decided to mark this new phase of my life with a brand new blog.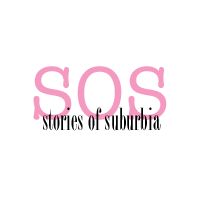 Have no fear - it will still feature everything that would have been posted here at TIV, with some added bonuses, like what it is like to be a vegan mom, raising a tiny little vegetarian. But mostly just the same old vegan food porn, at a brand new location!
Please visit me at
Stories of Suburbia
! I look forward to interacting with you there.
TIV will remain open as an archive - feel free to click around and see what I was up to from 2008 to 2012!